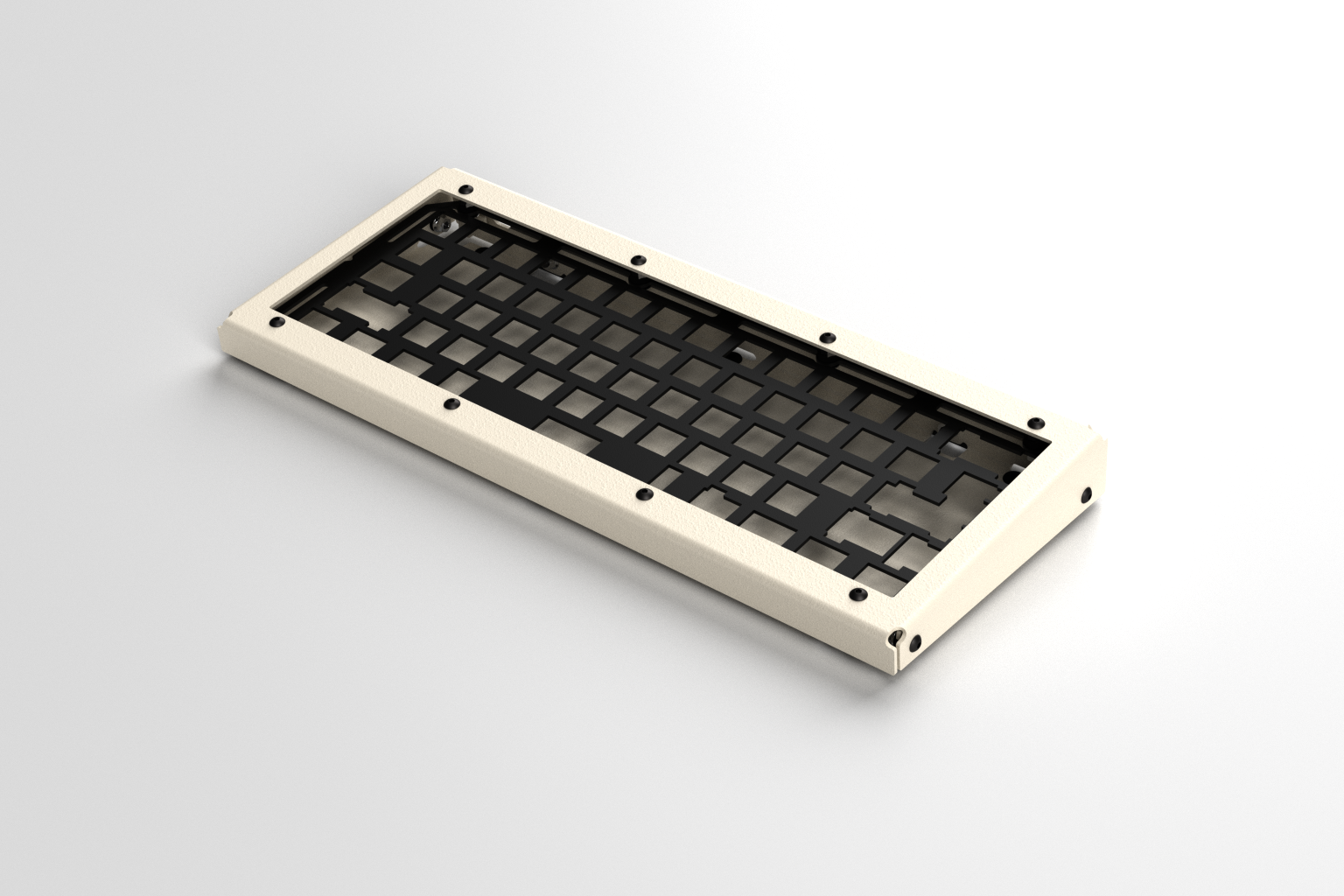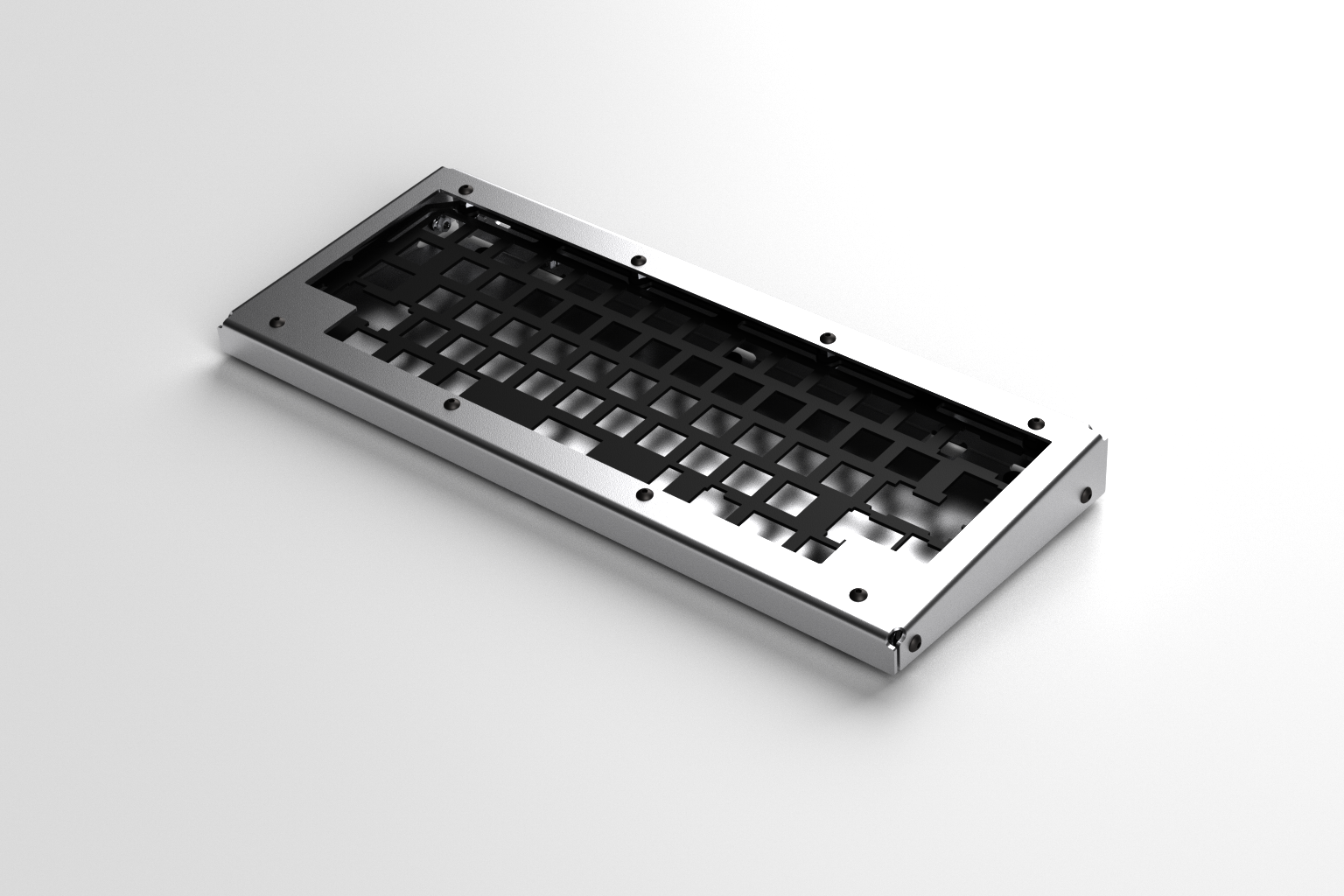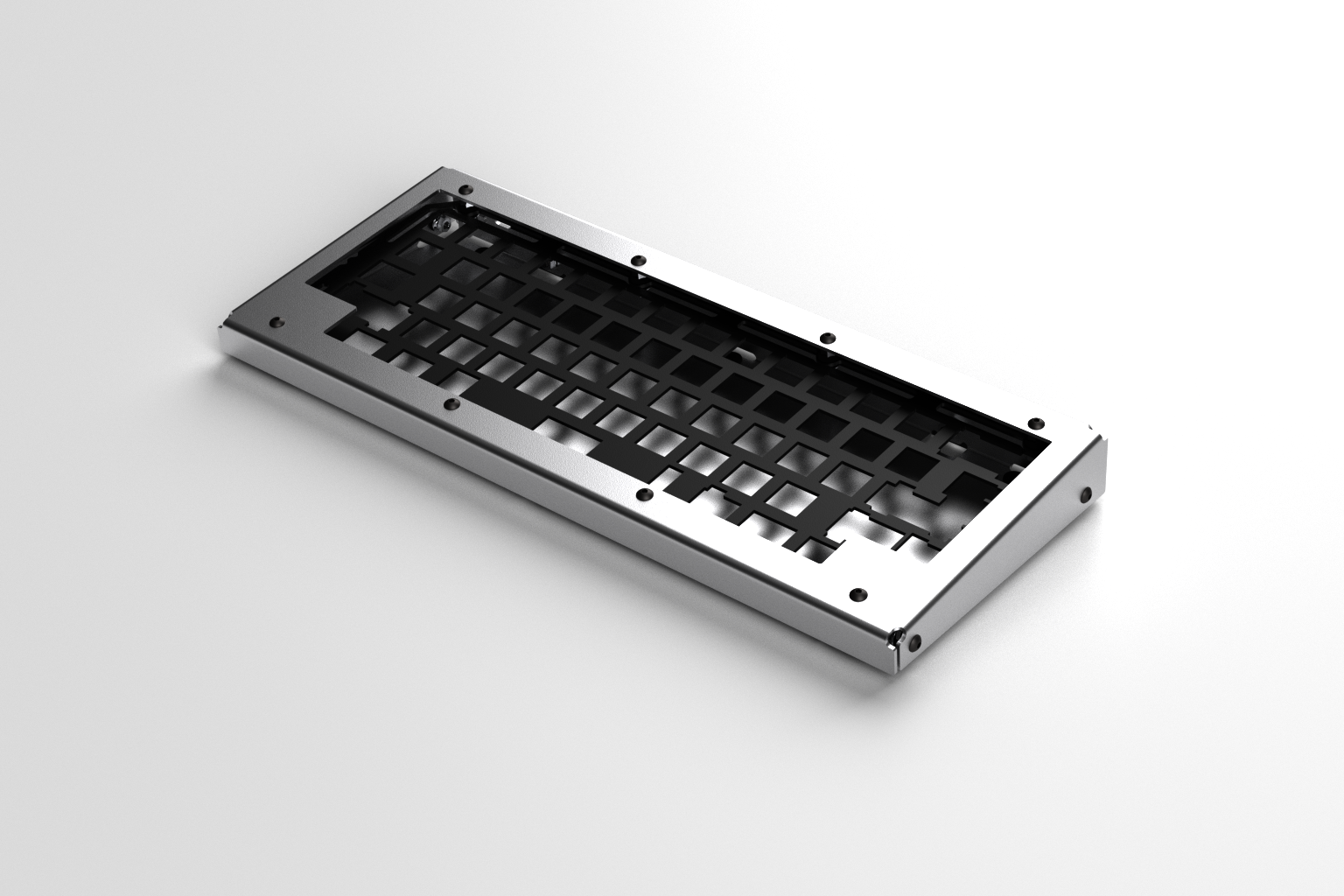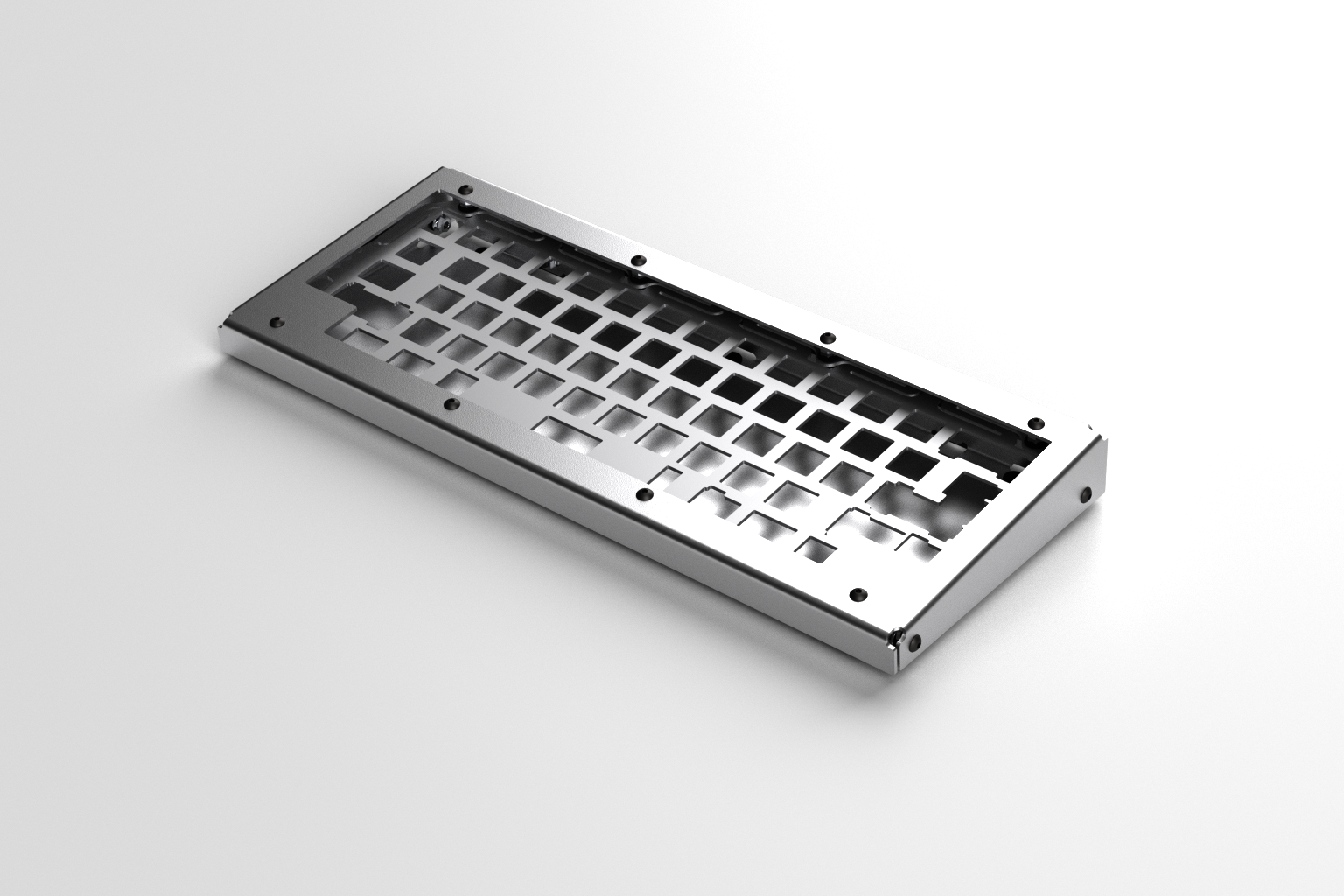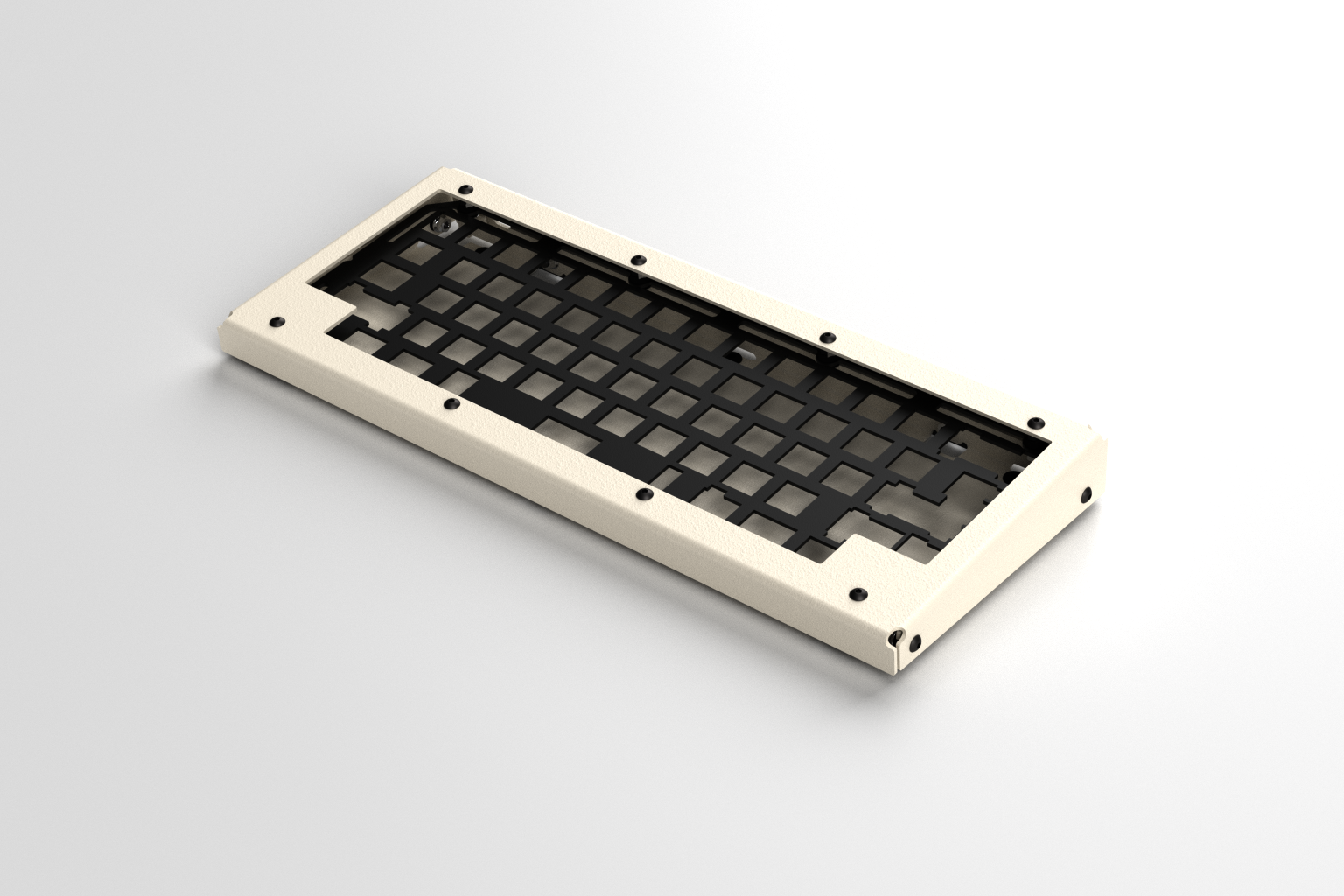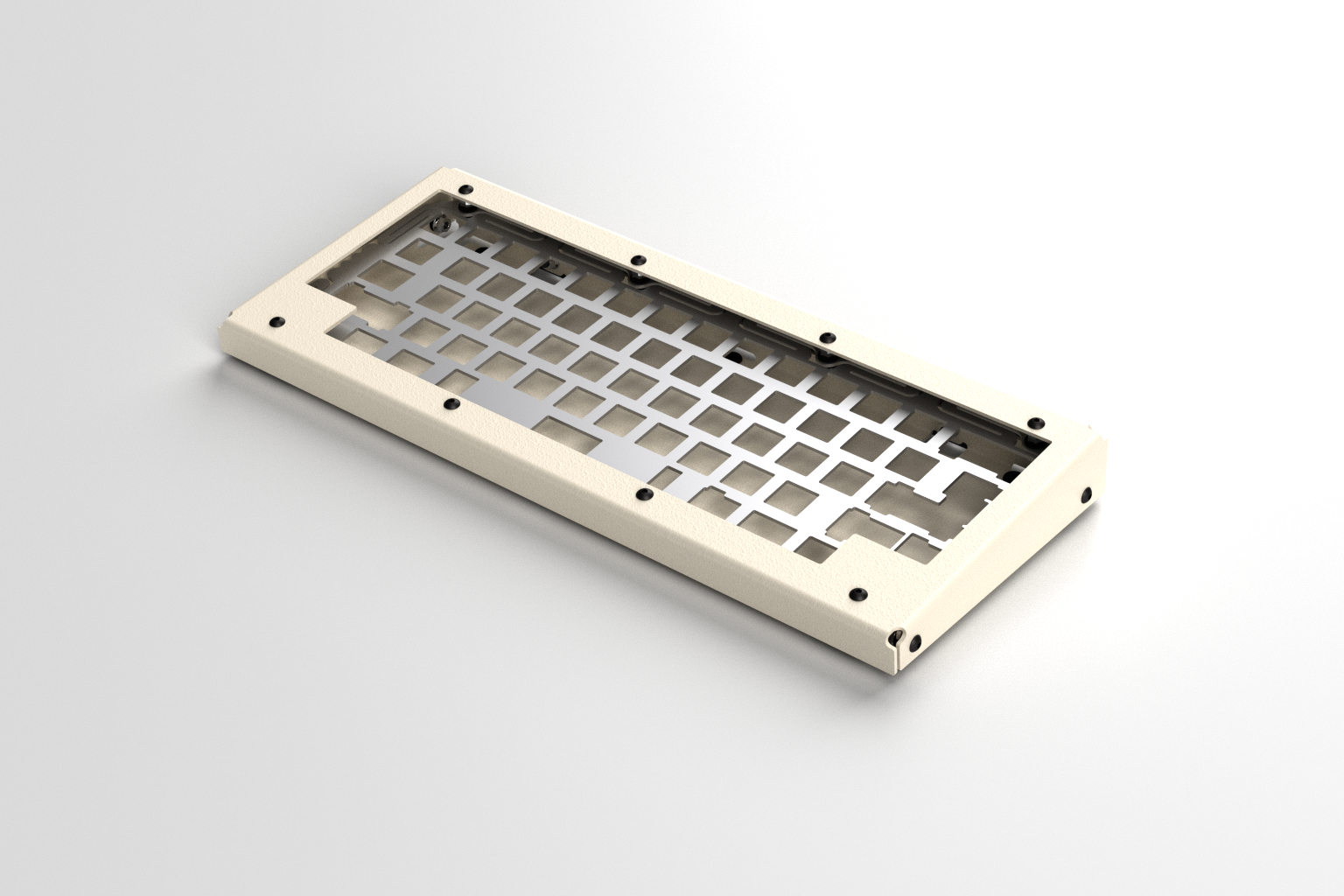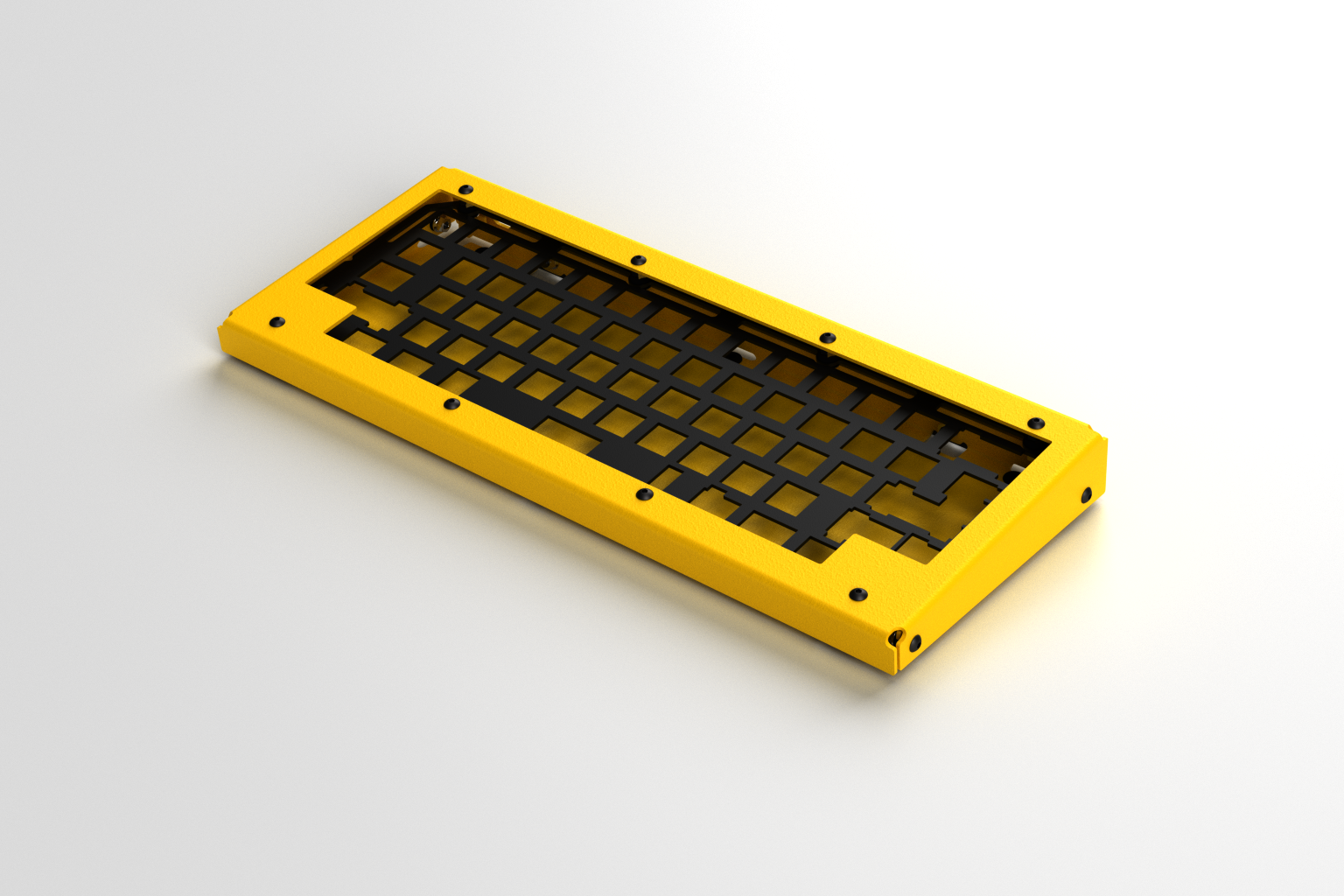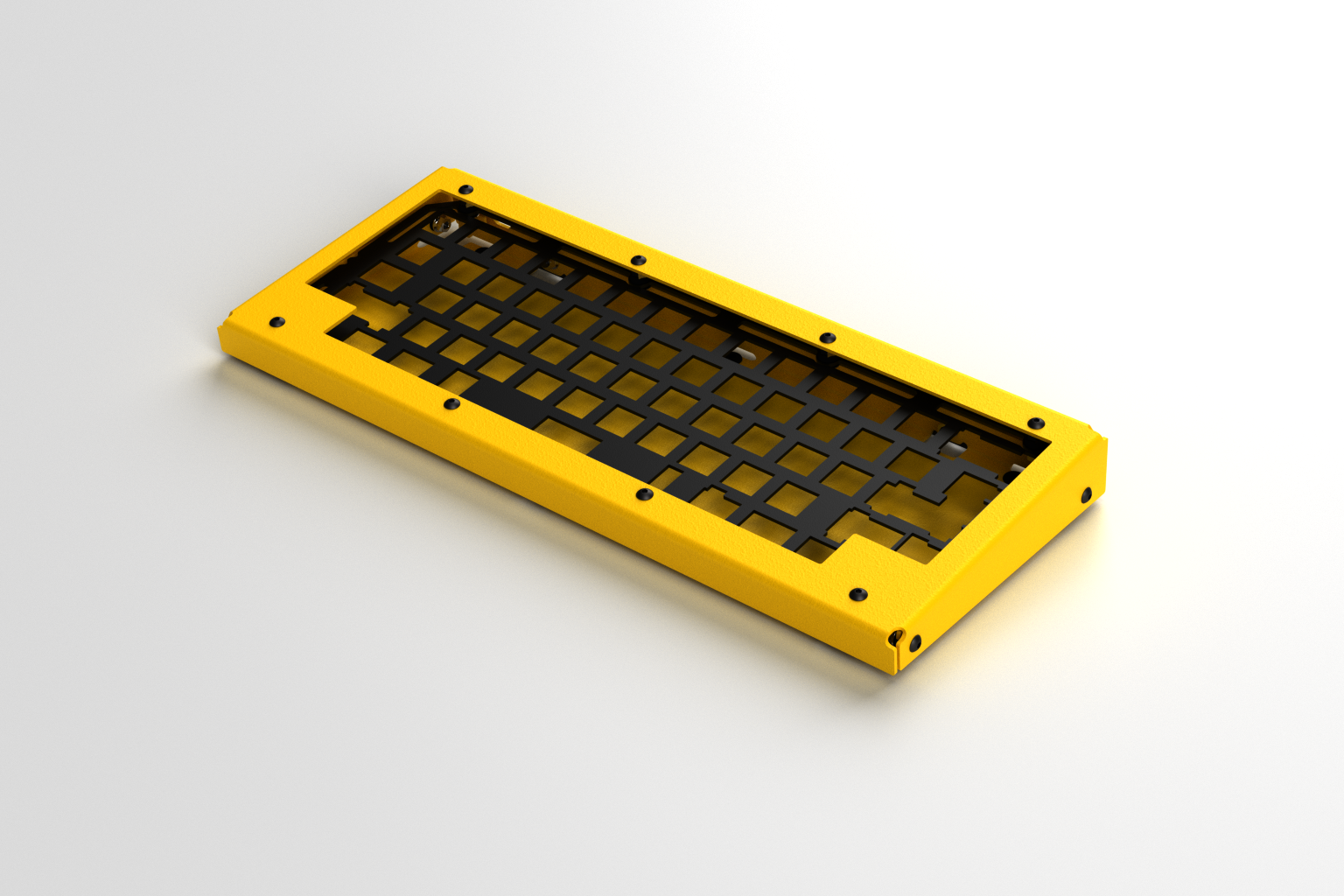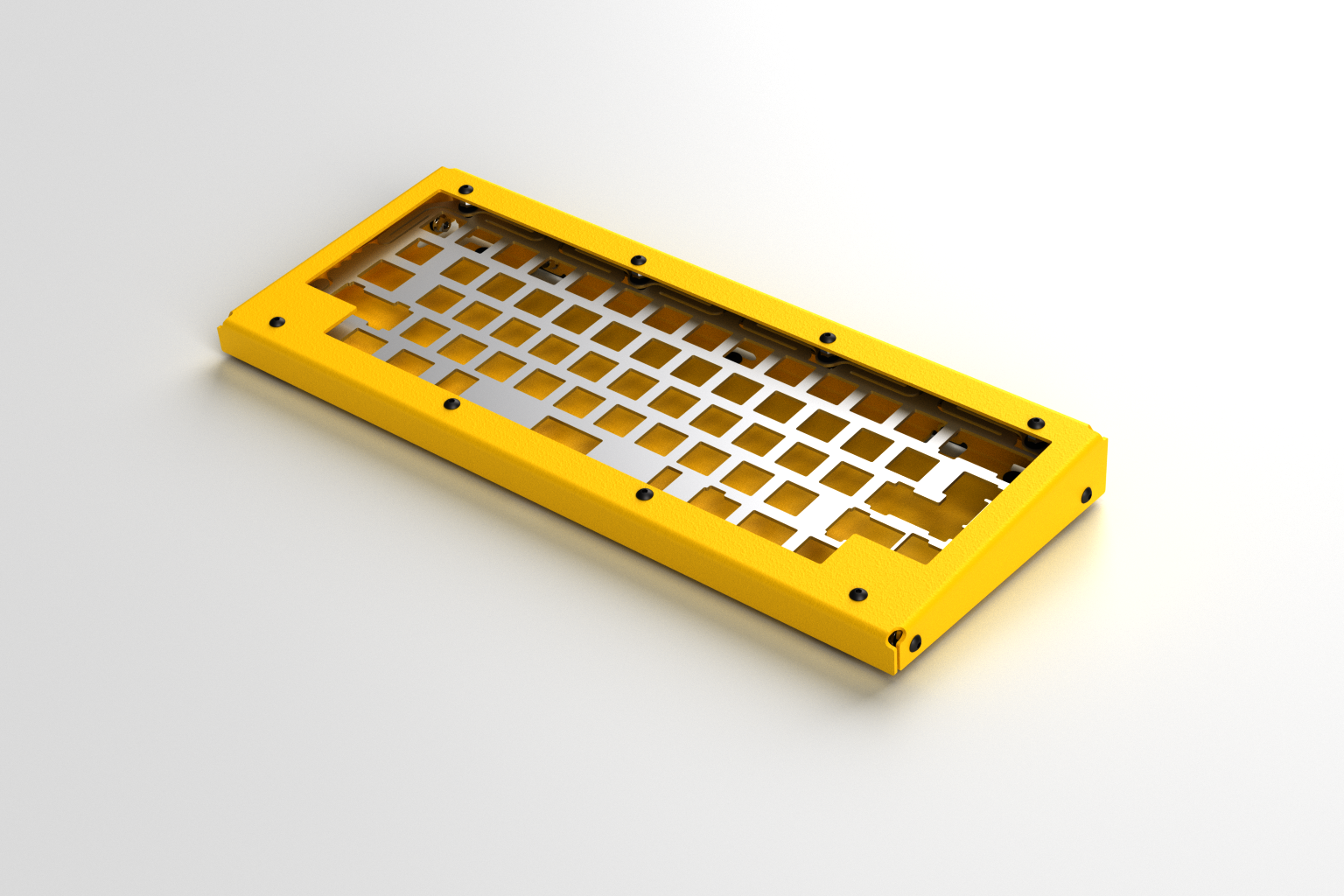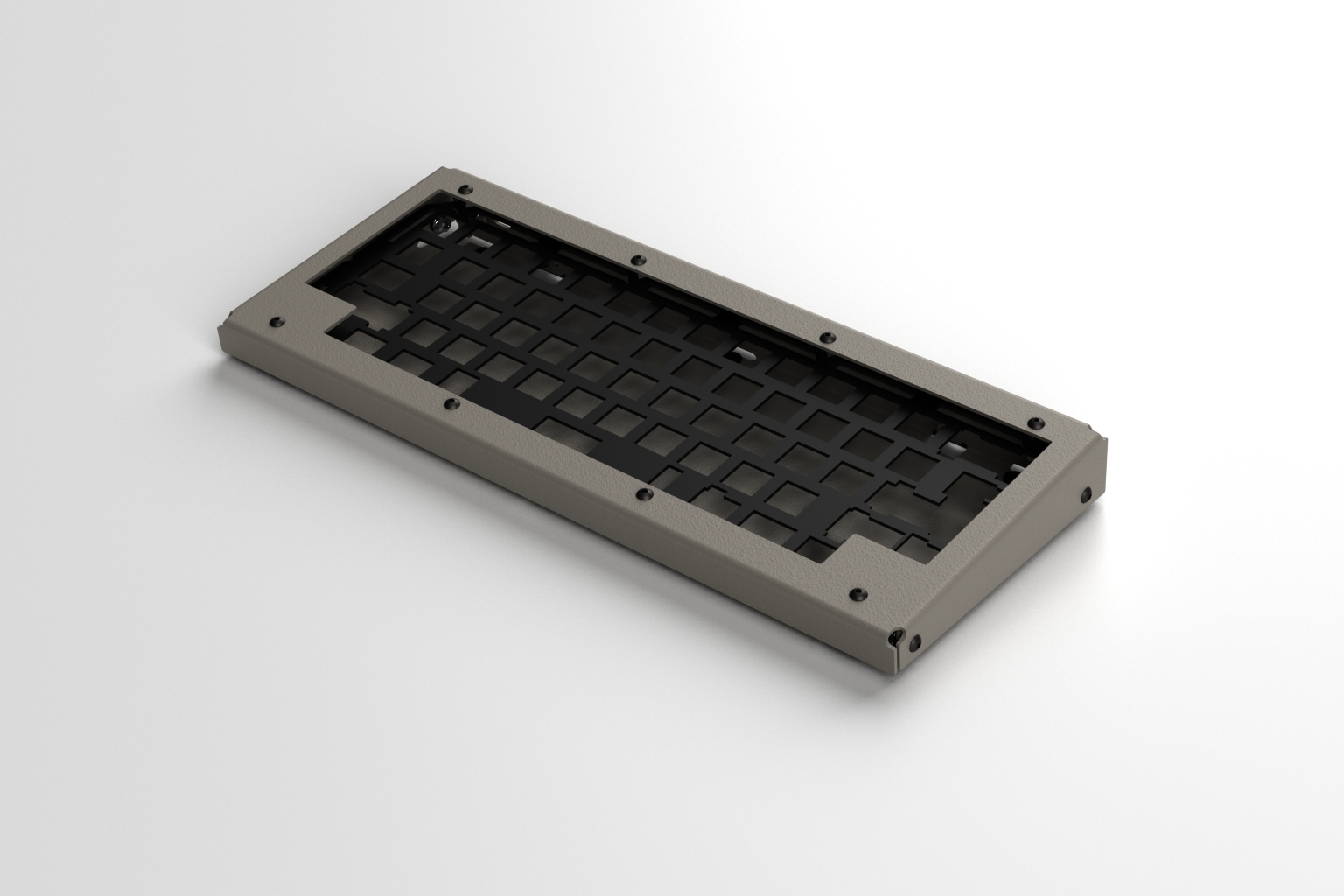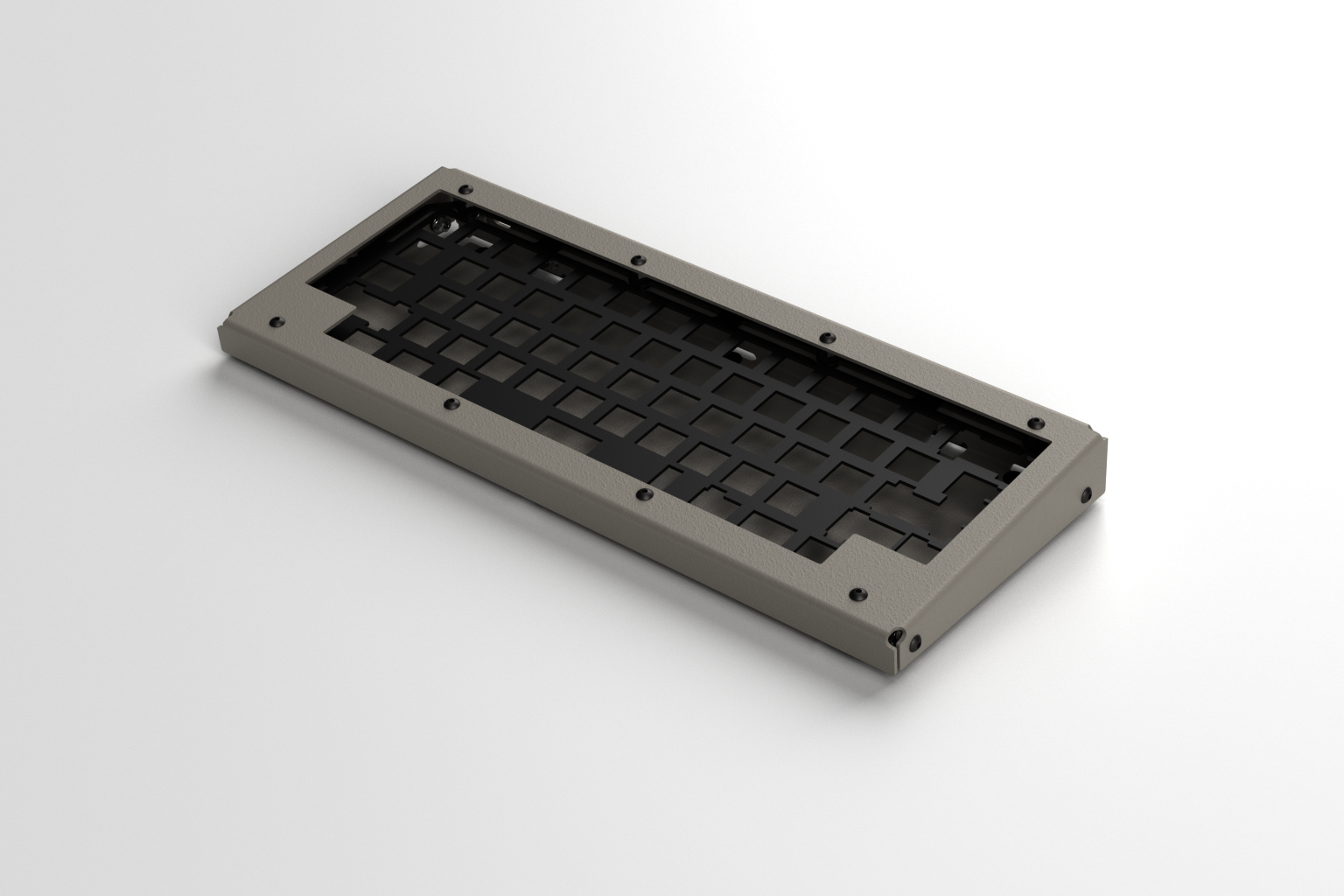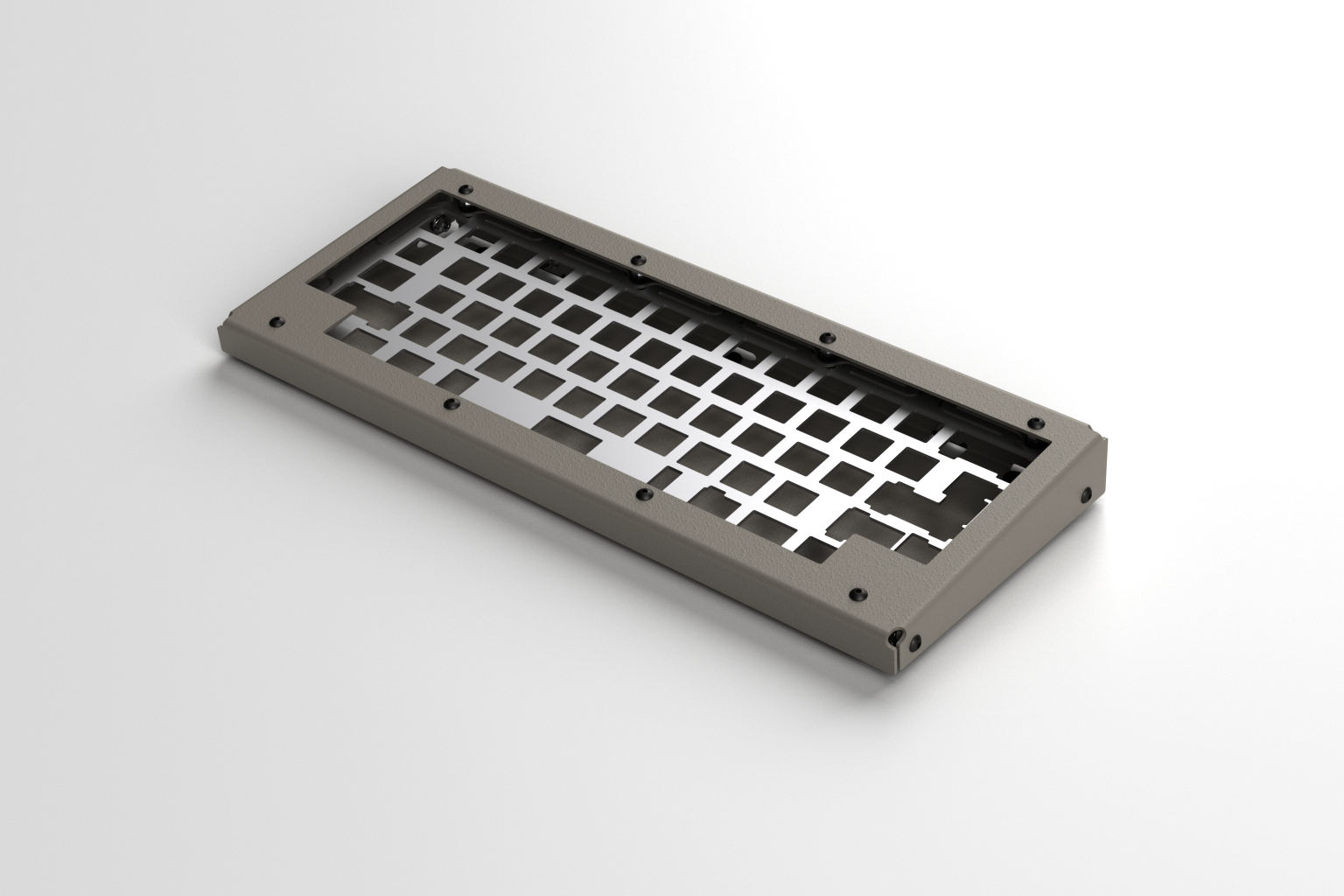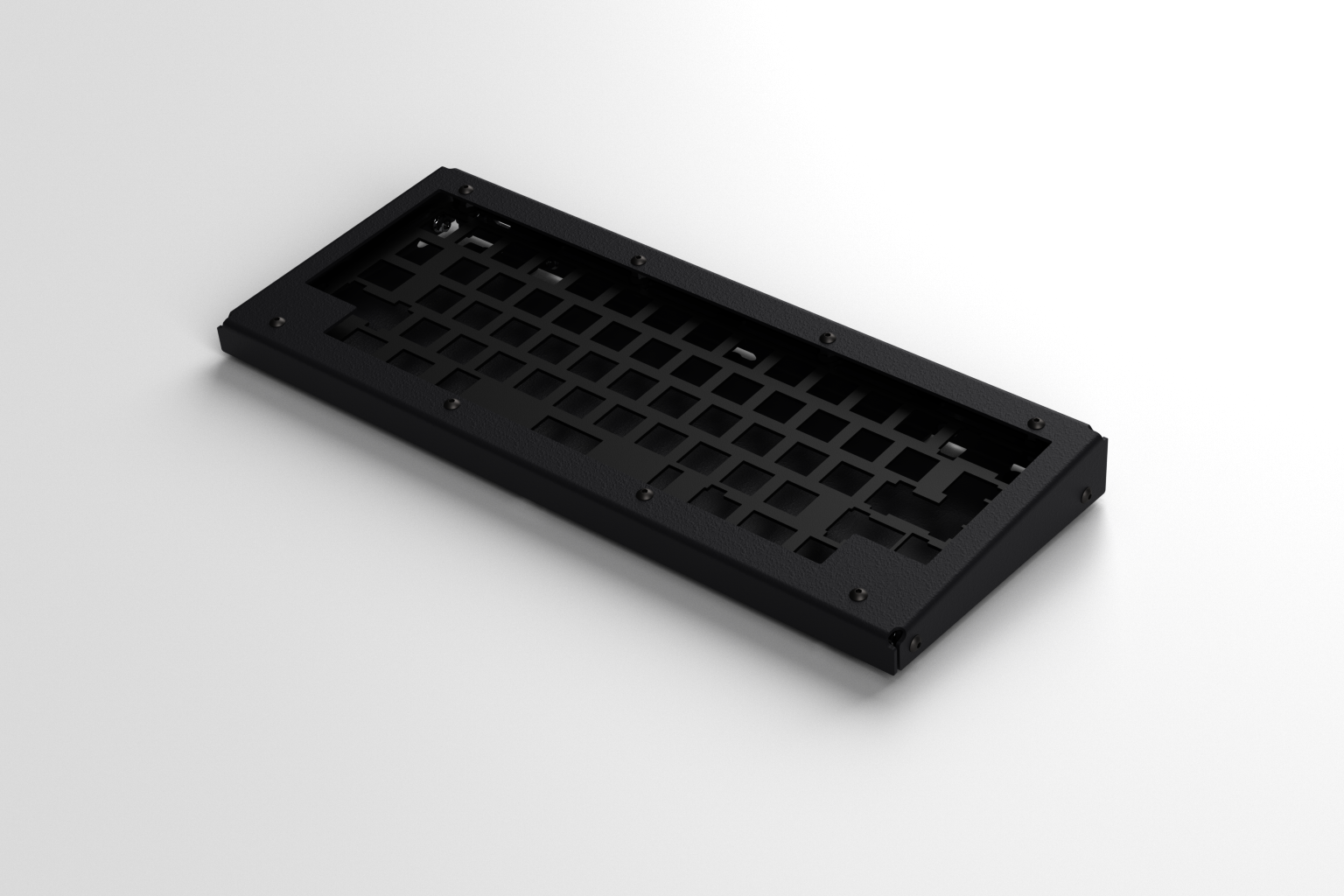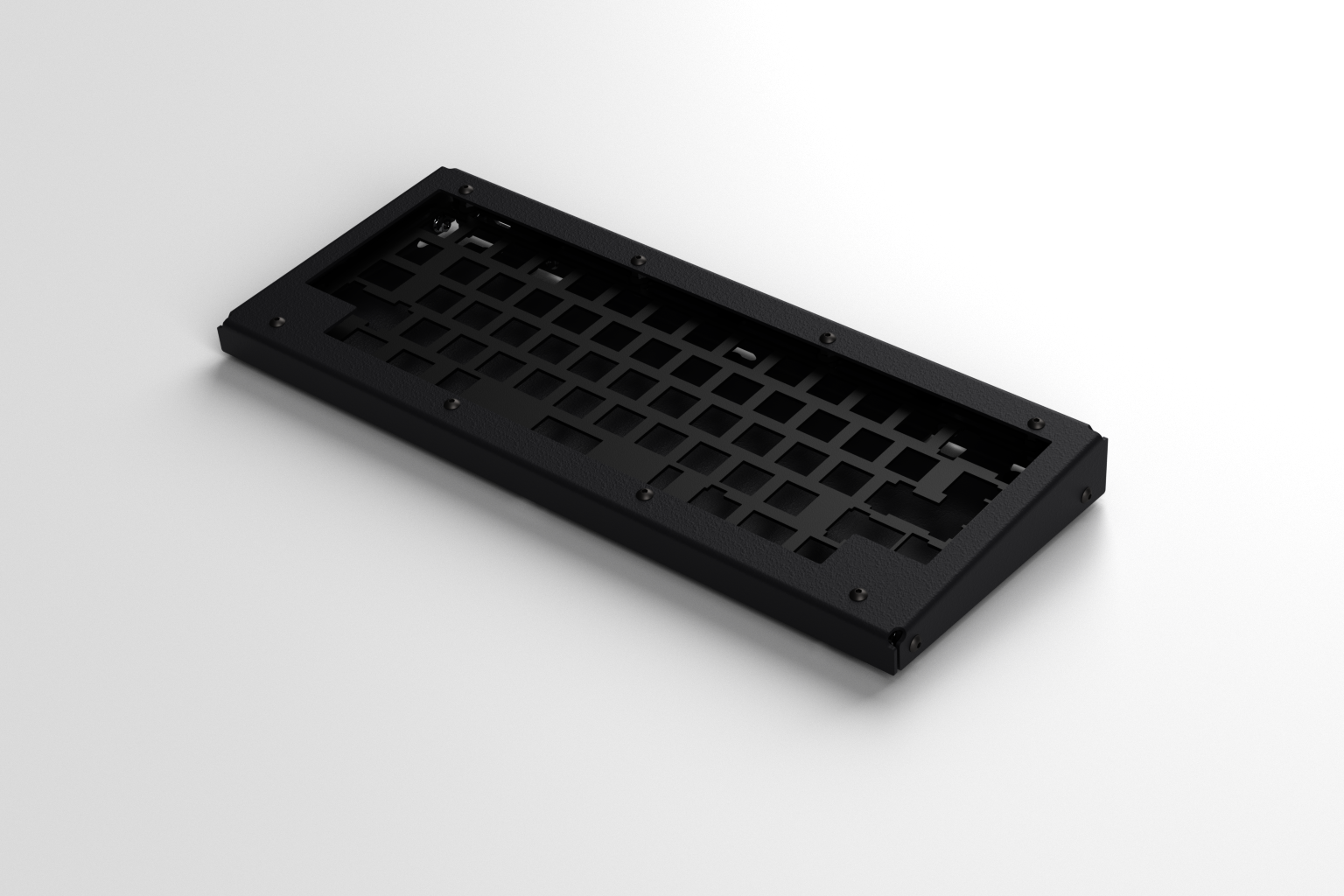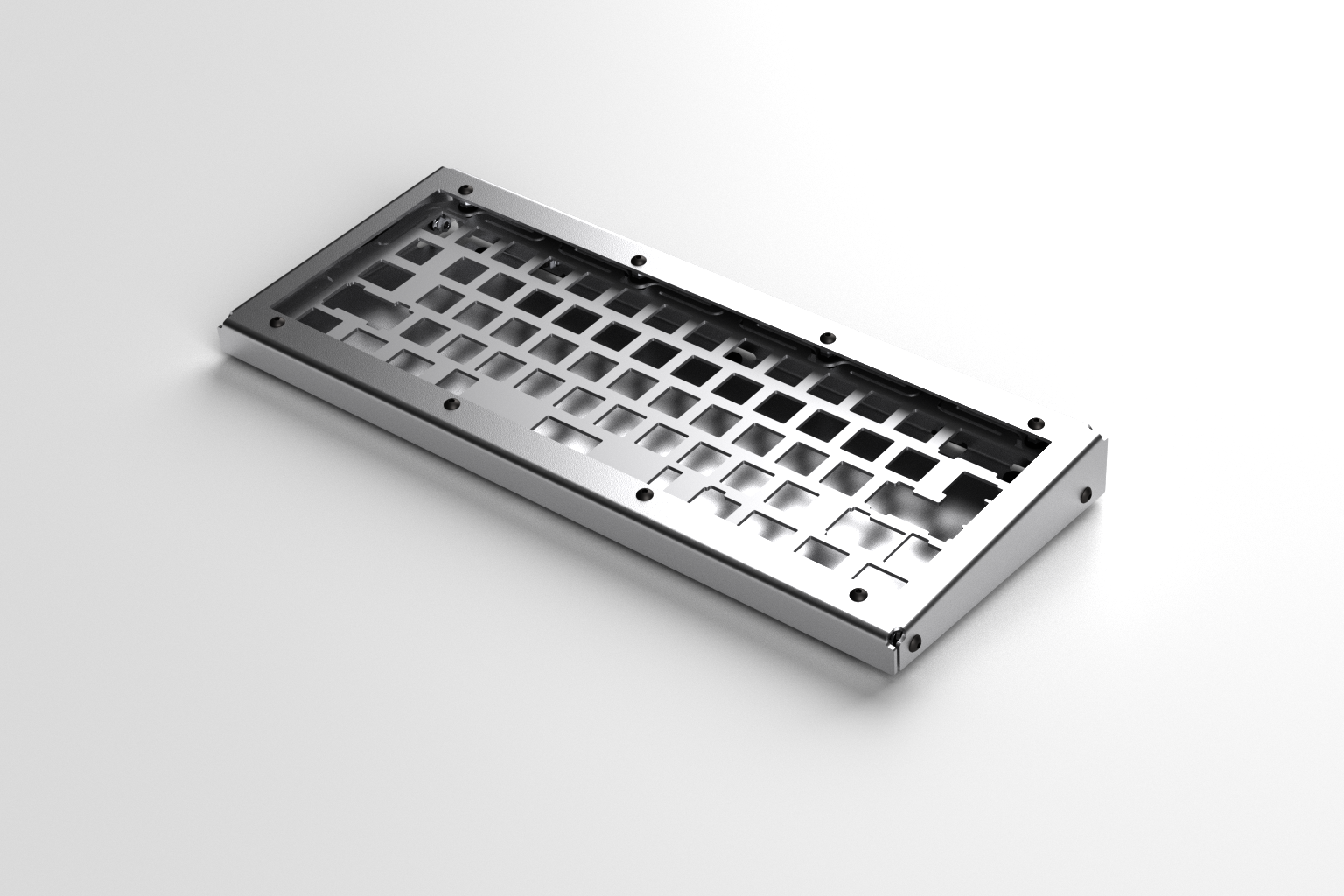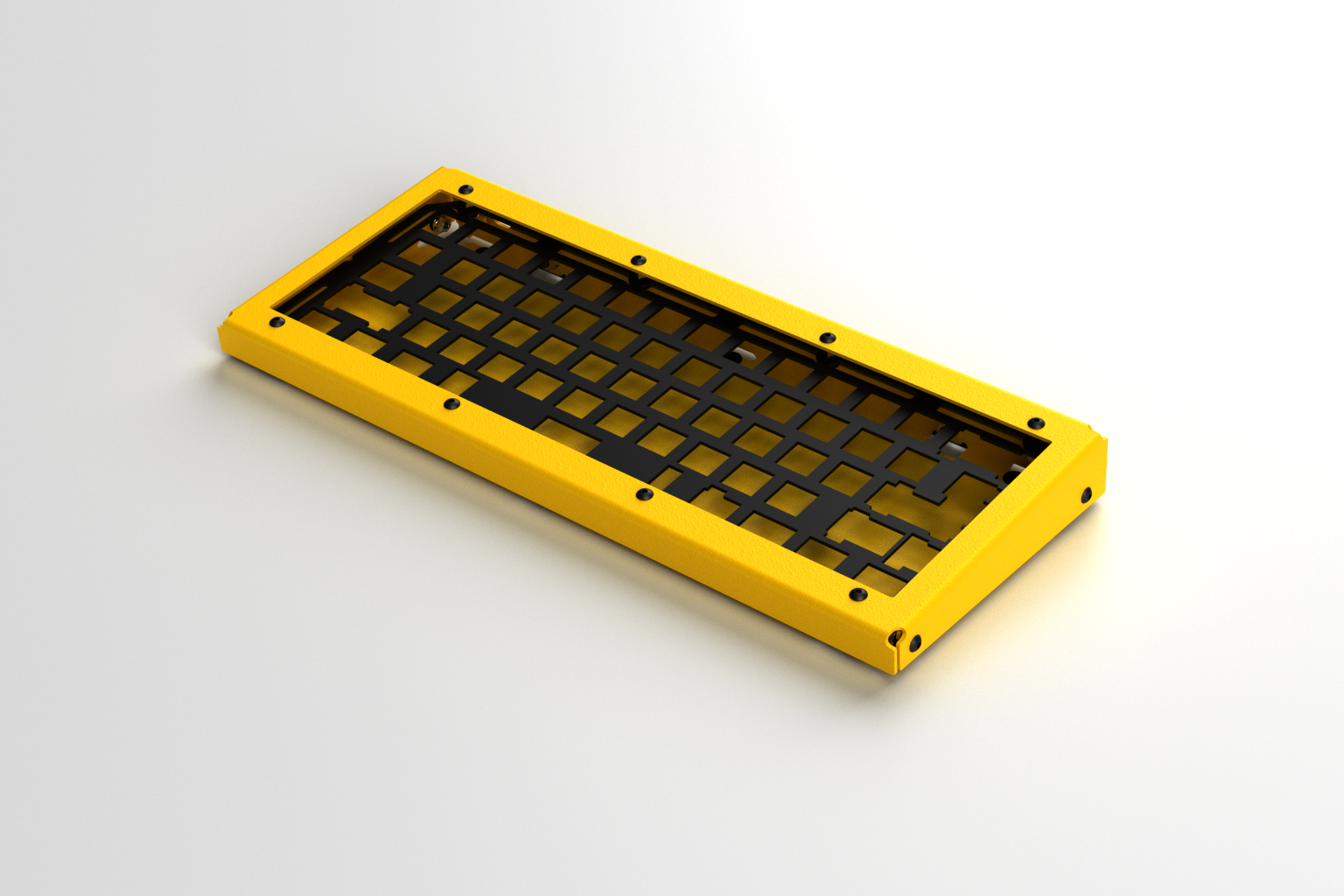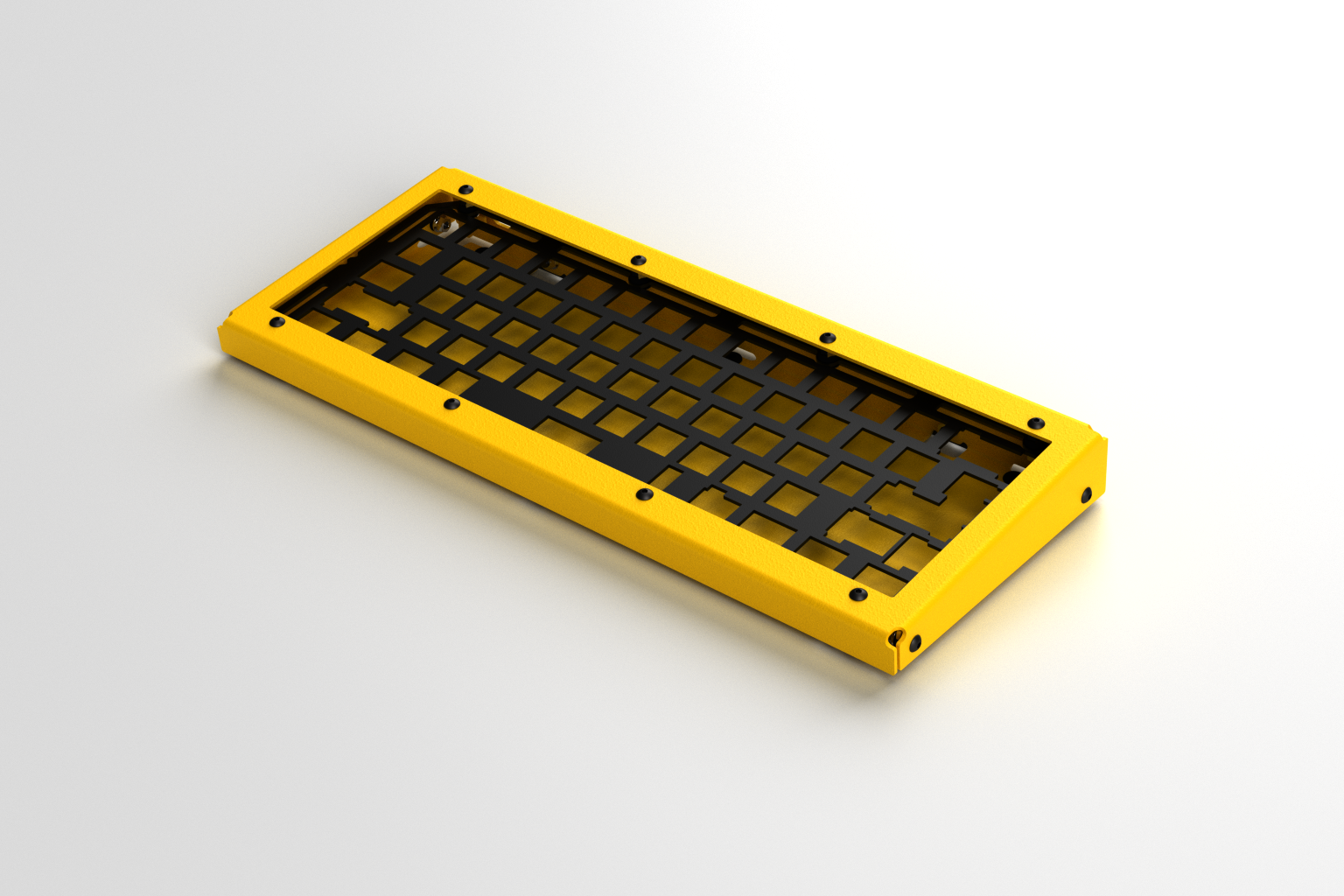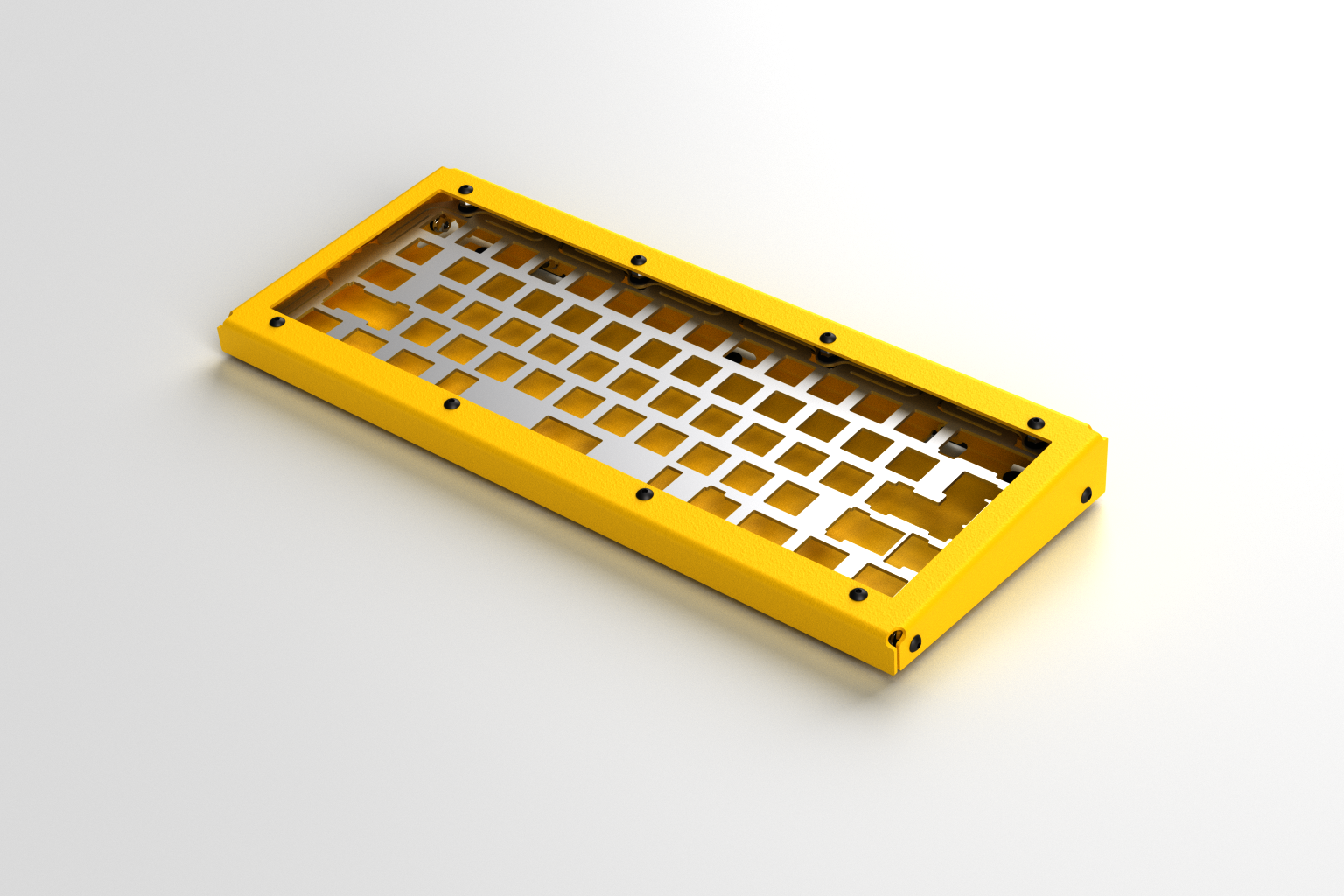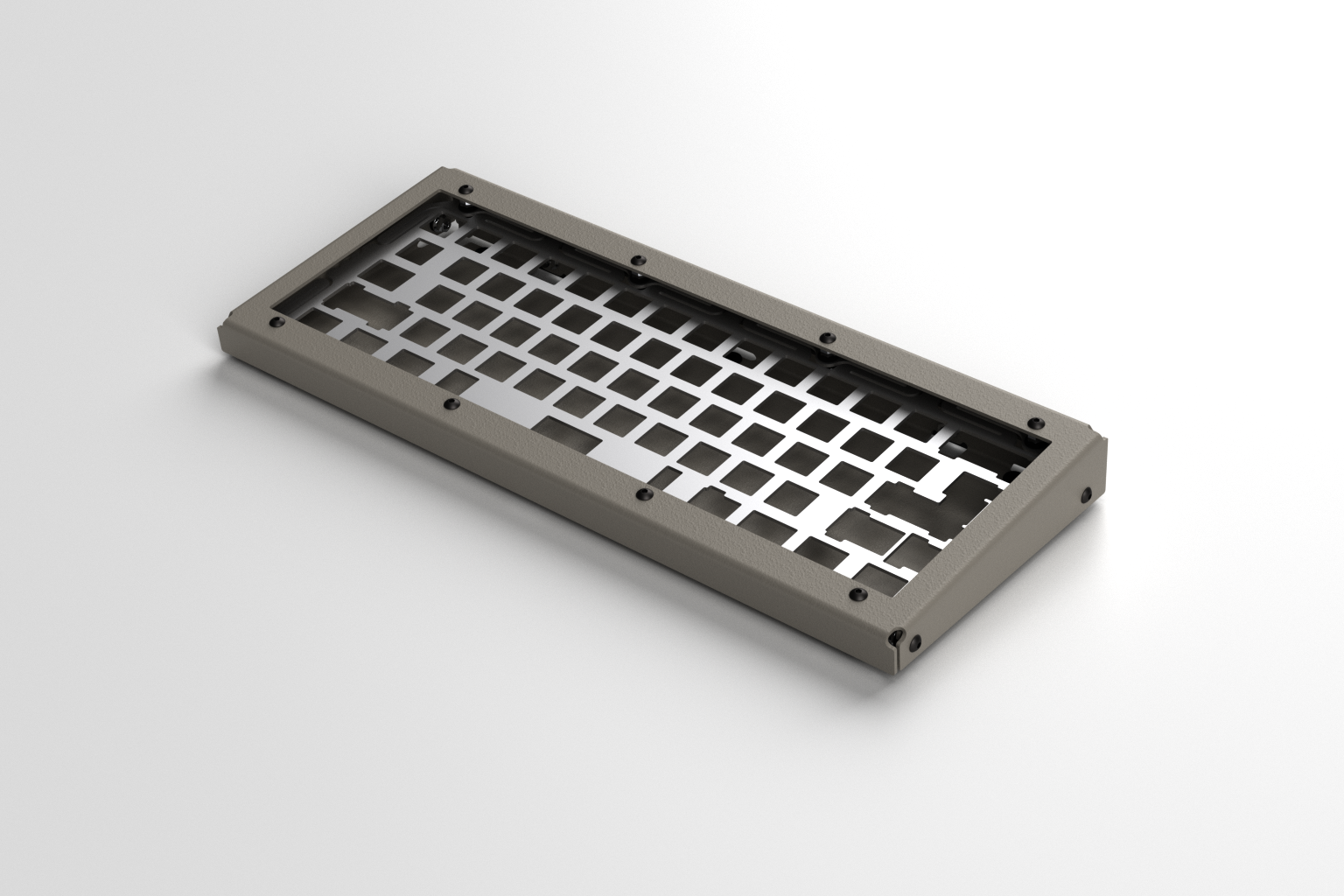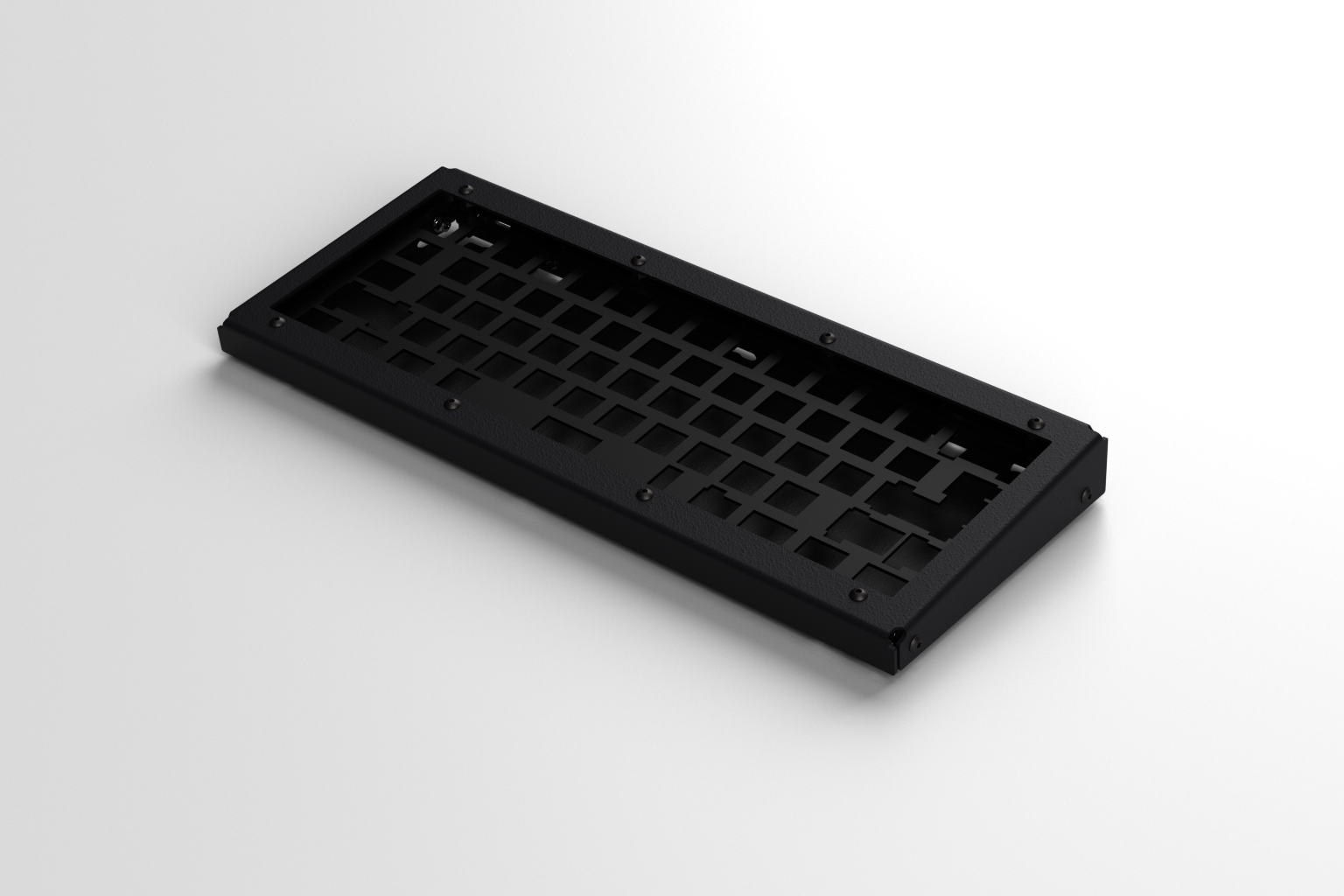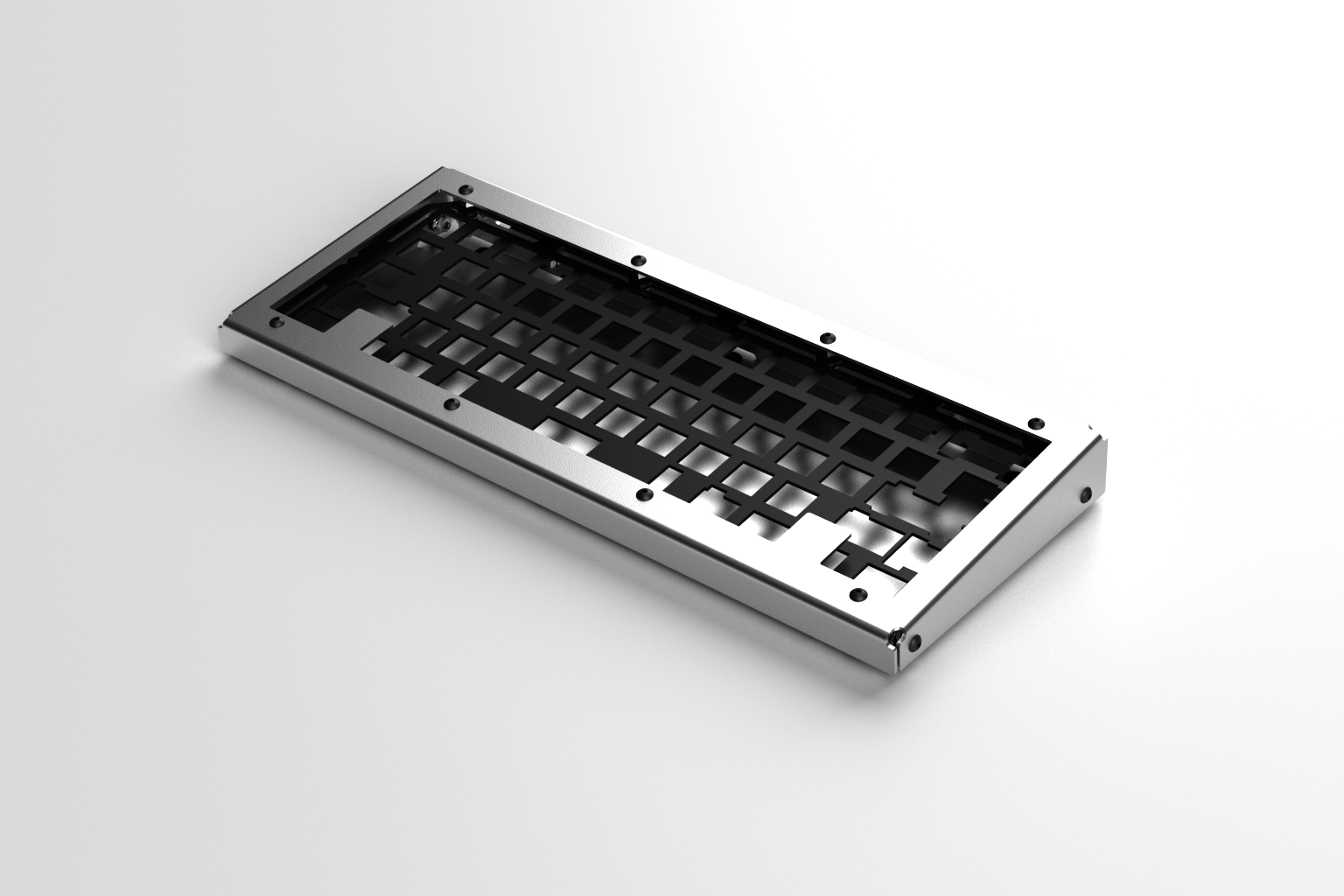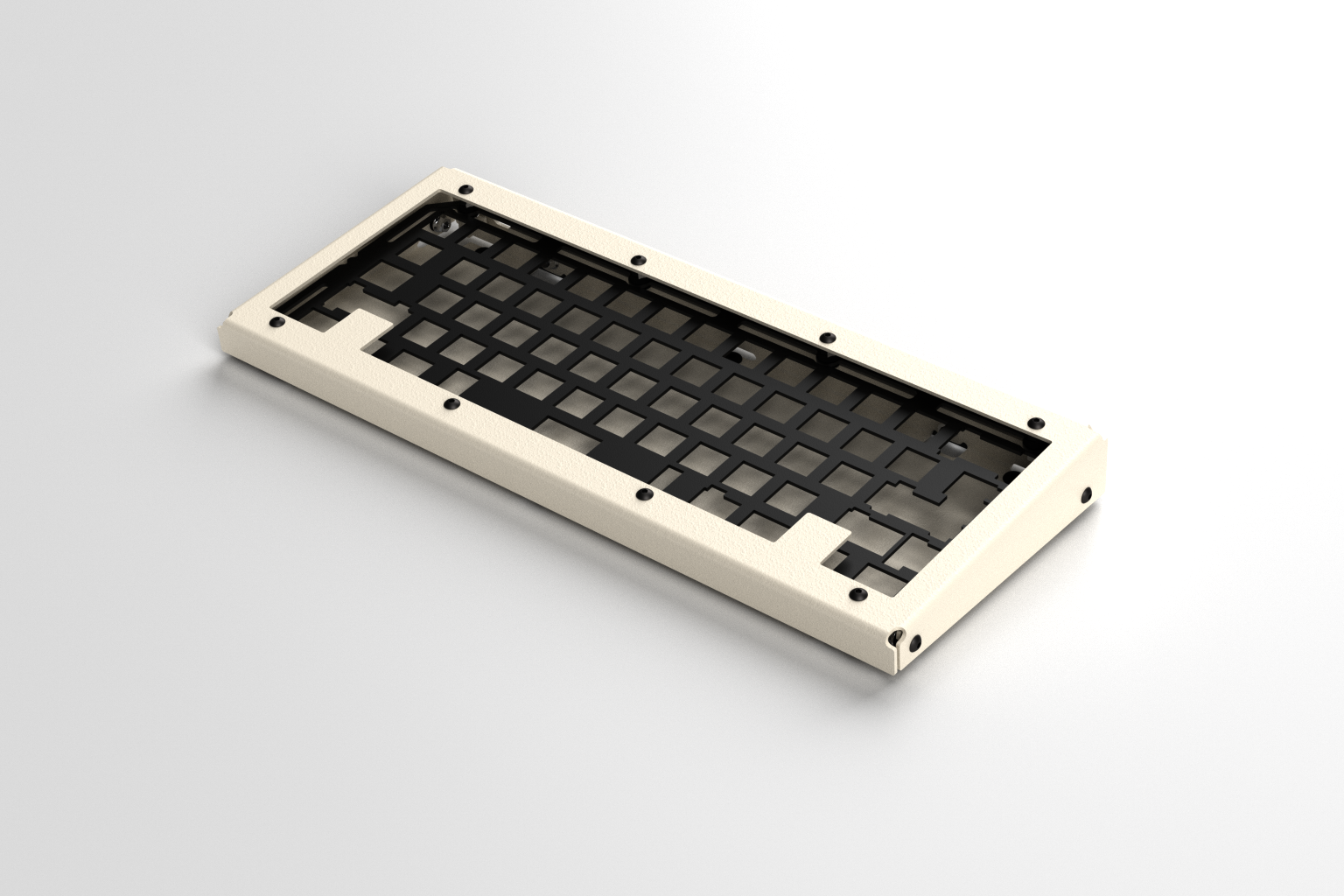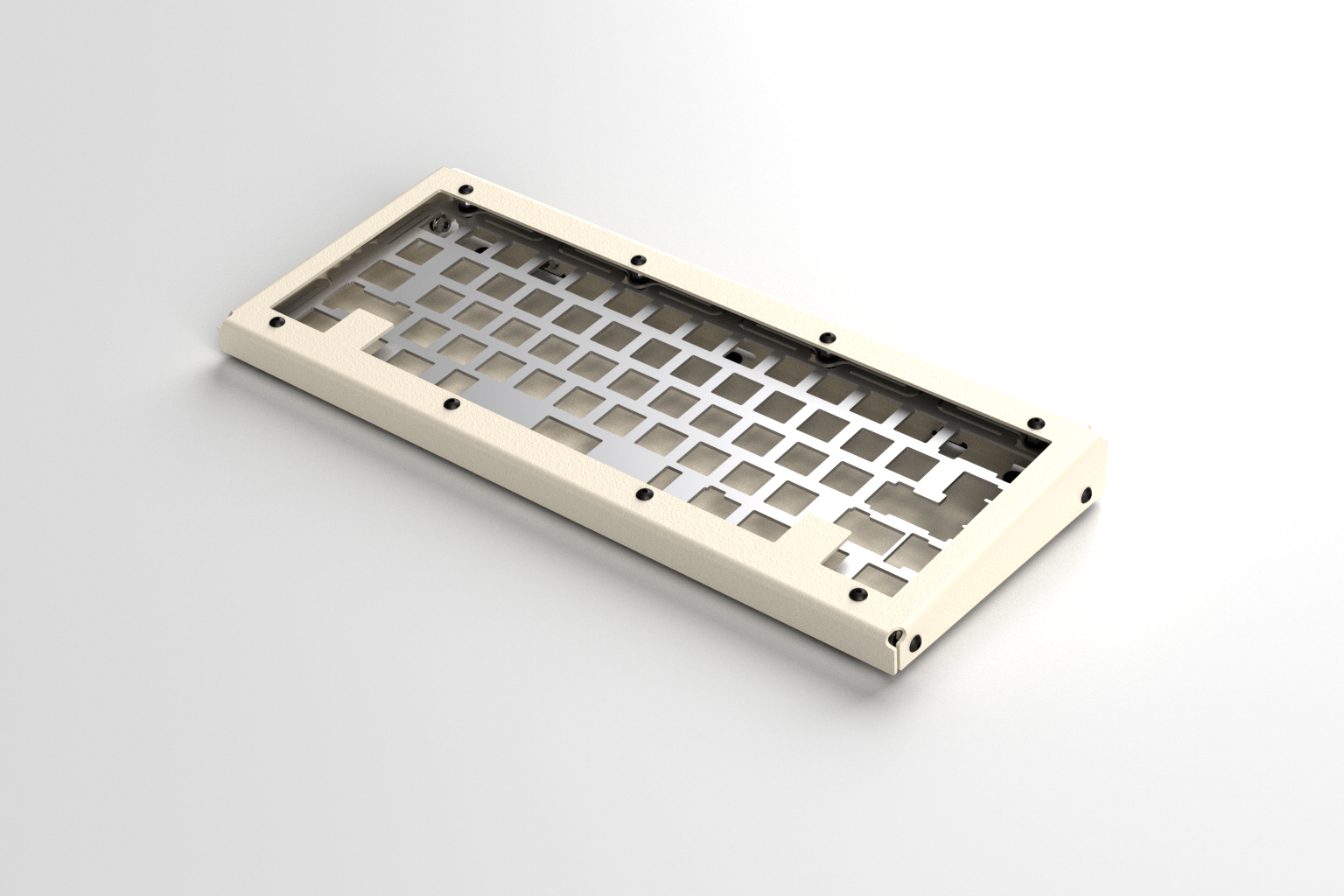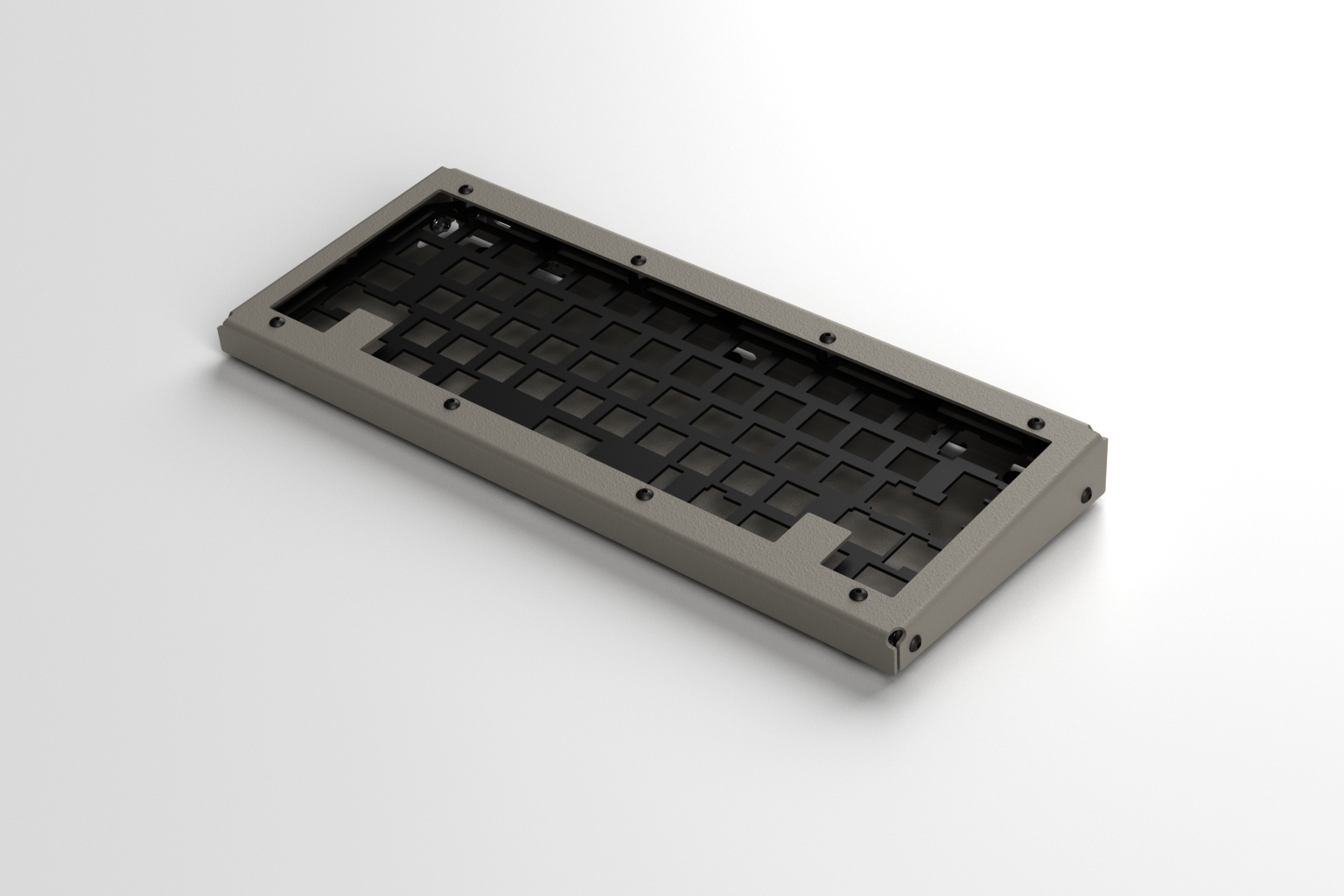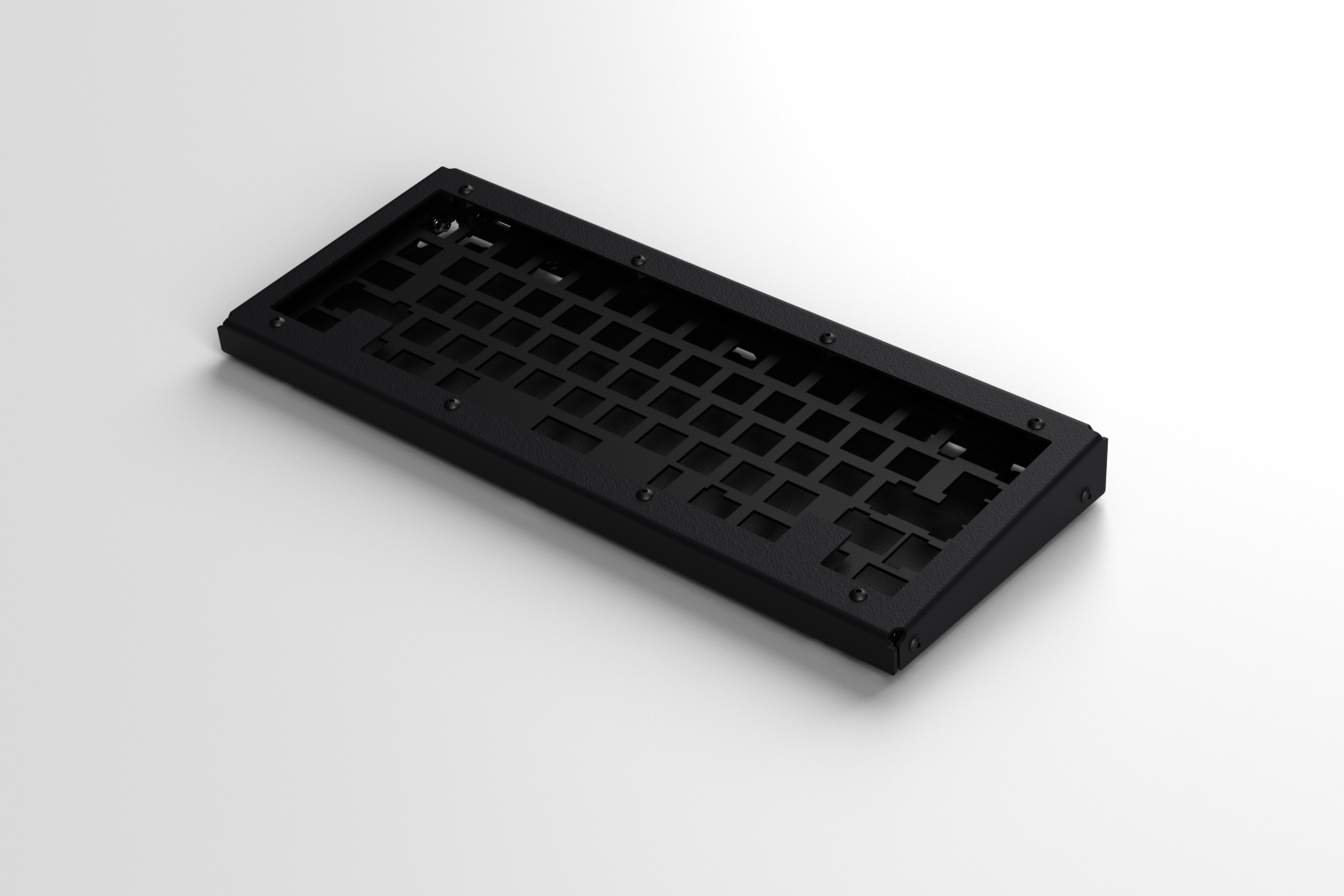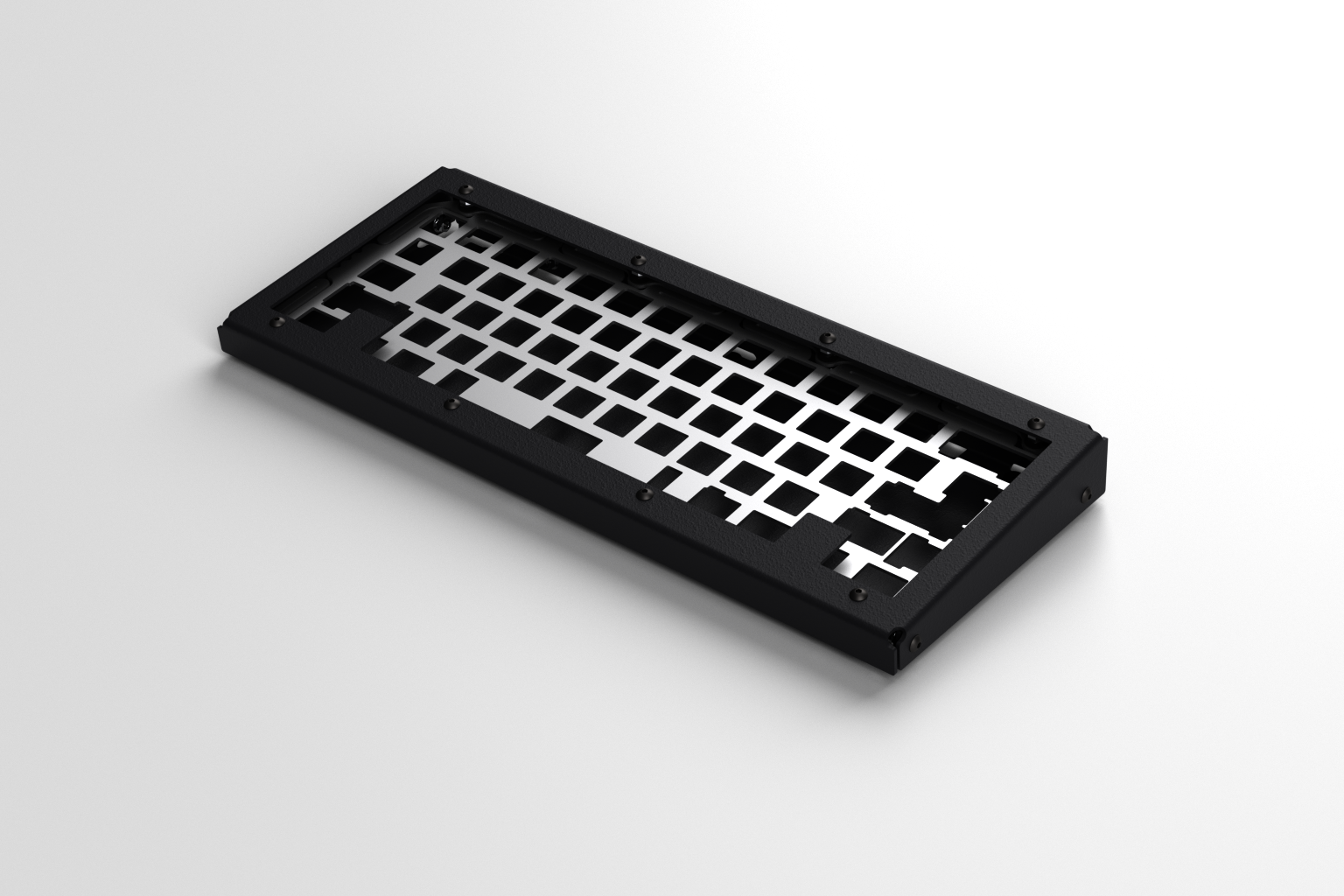 HMKB 60
Only 2 units left
Estimated shipping:
1 - 5 business days
Design
Full steel, custom mechanical keyboard enclosure made from bent sheet metal. Combining steel and the manufacturing method of bending results in a heavy, rigid and durable construction. The bolts piercing through the frame reveal the top mount design. The overlapping and open flanges are a deliberate choice to reveal the method of folding. The typing angle can be adjusted by a screwable mono-foot, which keeps the case resting solid at every angle. When extended, the black mono-foot disappears in the shadow and makes the case appear like its rear is floating.
It is a minimalist design without any branding. Made in Germany.
Variants
The HMKB-60 is available in the three most common flavors - Standard (STD), Winkeyless (WKL) and HHKB. Especially for 60%, a wide range of switch plates is available. The Plain60c printed circuit board is included.
Details
top mount construction
plate fully isolated (TPU grommets)
high profile case, caps sink in deep
adjustable typing angle (6, 8, 10 and 12°)
low first/lowest key row
powder coated steel or...
bead blasted 304 stainless steel
weight kit ~1.3kg
weight build ~1.5kg
Plates
Three plate options are available, steel, brass and 304 stainless steel. The 304 stainless steel plate is untreated. Both the normal steel and the brass plate go through a galvanizing process which adds a black zinc layer. This protects the steel plate from corrosion and the brass plate from tarnishing. Furthermore, the brass plate gets bead blasted before the zinc treatment.
Both steel and brass plate have a bridge cut around the mounting points. This cut is meant to provide a slight, overall give to the plate assembly. The 304 stainless steel plate has a more complex, so-called serpentine cut. This cut provides a more noticeable give to the plate assembly.
TPU Grommets are used to fully isolate the plate from the enclosure. The plates are also available separately.
Included
keyboard enclosure (top, bottom, mono-foot)
switch plate (steel, brass or 304 stainless steel)
silencing foam (3.5mm EPDM)
PCB (Plain60-C rev2), more details here
accessories (grommets, bolts, standoffs, nuts)
user manual with build instructions
Additional Information
The powder coated steel cases are available in four colors. This coating is very durable and has a slightly grainy texture. A fifth version is made of stainless steel, it is bare metal with bead blasted finish.
- RAL 1013 oyster white, fine texture
- RAL 7039 quartz gray, fine texture
- RAL 9005 jet black, fine texture
- RAL 1023 traffic yellow, fine texture
- 304 stainless steel, bead blasted
RAL 1013 pairs well with old and classic cherry keycaps. RAL 7039 is a warm gray which is a perfect fit for dolch keycaps sets. RAL 9005 black goes well with almost everything. RAL 1023 is a vibrant yellow.
To represent the RAL colors in the renderings, the corresponding RGB values from this page were used. The colors on your specific monitor may appear different compared to the real life RAL colors.
Depending on the combination of your plate and PCB, many different layouts can be build. To see exactly which layouts you can build with your desired HMKB size and version, please go to the layouts page to learn more.
The images are 3D renderings and are for illustration purposes only.
For powder coating the parts are put on racks. This will leave a little mark. It is usually at one of the holes. Since the holes will be covered by the bolt heads, these marks will not be visible when the case is assembled. Although highly unlikely, it is possible that dust particles may be caught in the powder coating.
The bending process leaves slight marks. They are not a concern for the powder coated steel parts and not visible at all. The stainless steel parts are not powder coated but bead blasted instead. On all of the prototypes the bead blasting removed those marks completely and they were not present anymore. However, there is a small chance that some stainless steel parts may show slight traces of these marks, even after the bead blasting.
The angles of the flanges may not always be perfectly 90˚. Though unlikely, a deviation of up to 1˚ can occur. This would still be hardly noticeable.
The switch plates can have scratches. Do to the manufacturing process of sheetmetal, the switch plates may be slightly bent.
None of these effects are considered a defect and are no reason for a refund or a replacement.
PCBs need to be checked first before soldering. After soldering, damaged PCBs are not eligible for replacement.
Shipping world wide, with just a few exceptions. See the current shipping prices over at this page.
Updates regarding shipping will be posted on the HMKB discord server. Some of the updates will also be posted on the group buy page on geekhack, though the discord server should be regarded as the main source for updates. The Newsletter will also provide some updates.